4-Month Special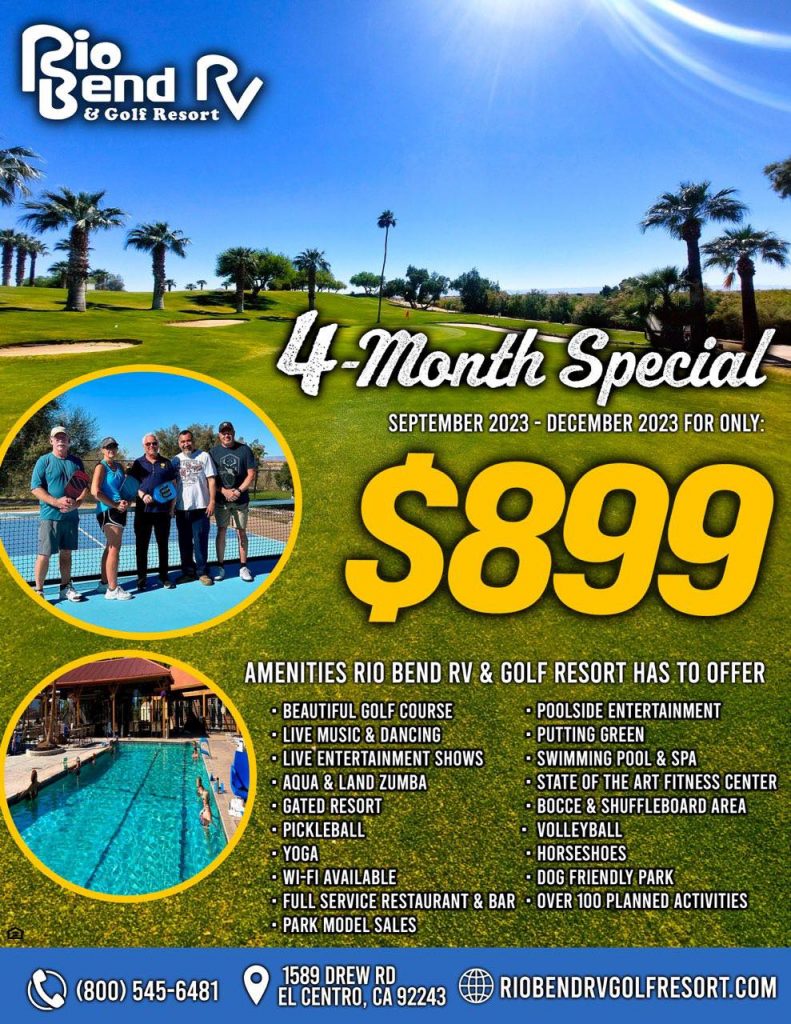 How would you like to stay at Rio Bend Golf Resort for 4 months for only $899? Call us today to get your stay booked and secured! This offer is only valid for the months of September, October, November, and December. Call us TODAY as we are filling up FAST!
2023-2024 SEASON SPECIAL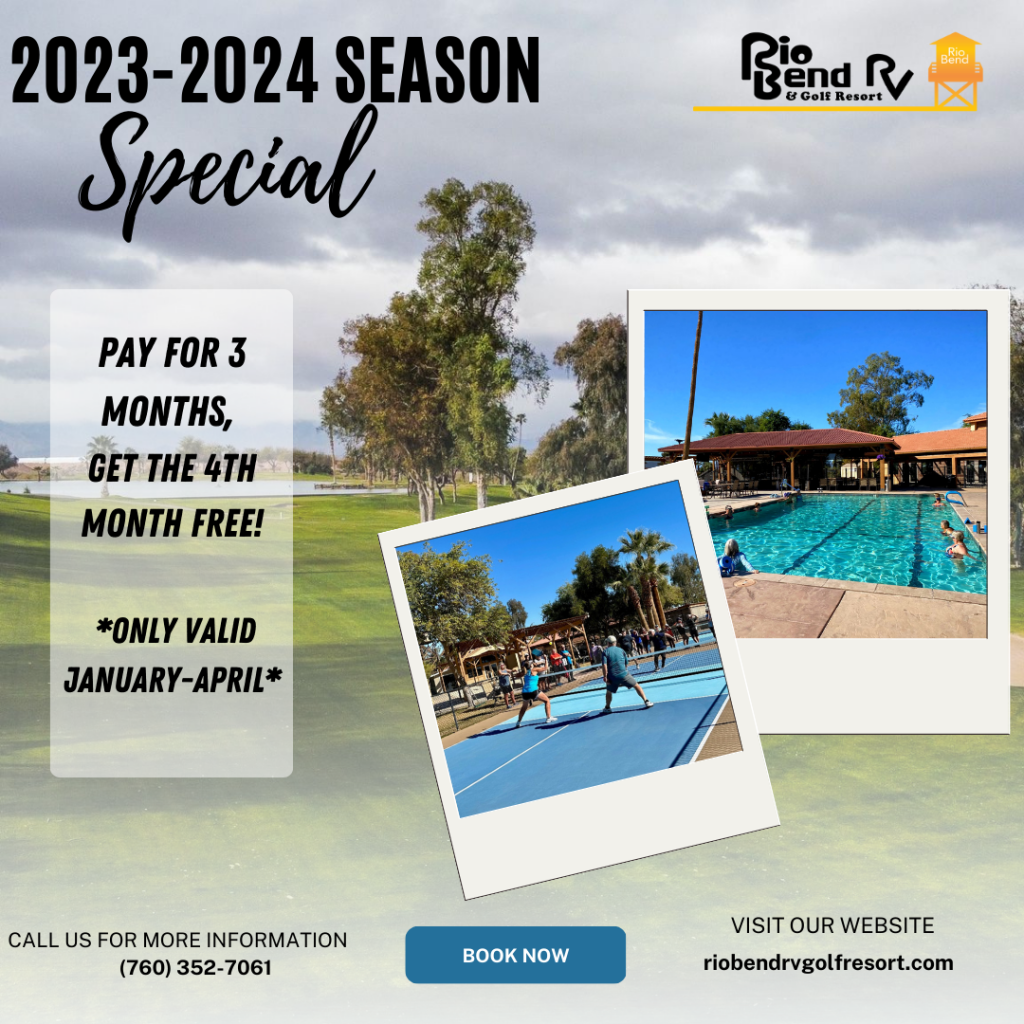 REFER A FRIEND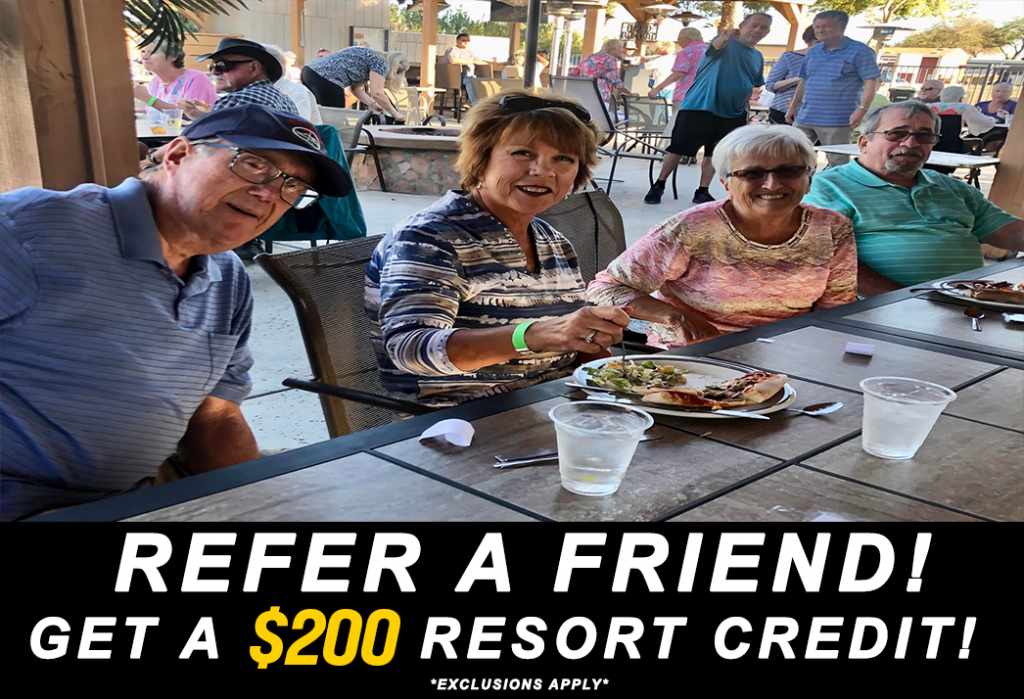 How would you like to qualify for a $200 resort credit? It's easy, just refer someone who rents one of our Rio Bend owned park models or an RV site for one continuous month. The only stipulation is that the friend or relative cannot have resided here in the past 2 years. Two successful referrals will qualify you for a $500 credit!
Privately-owned park models are not eligible
RELOCATION SPECIAL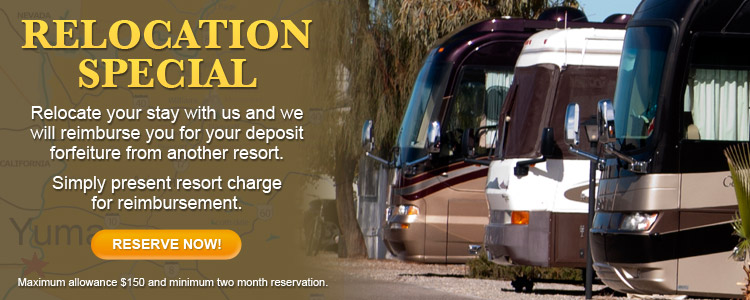 Relocate your stay with us and we will reimburse you for your deposit forfeiture from another resort. Simply present resort charge for your reimbursement.