The Best Month Is Yet To Come!
Rio Bend Residents, Guests, and Friends –
The best month is yet to come! The month of March is filled with lots of exciting entertainment and activities. So far this season has been a blast, and we are eager to keep is going. Be sure to check out our daily activities and upcoming entertainment!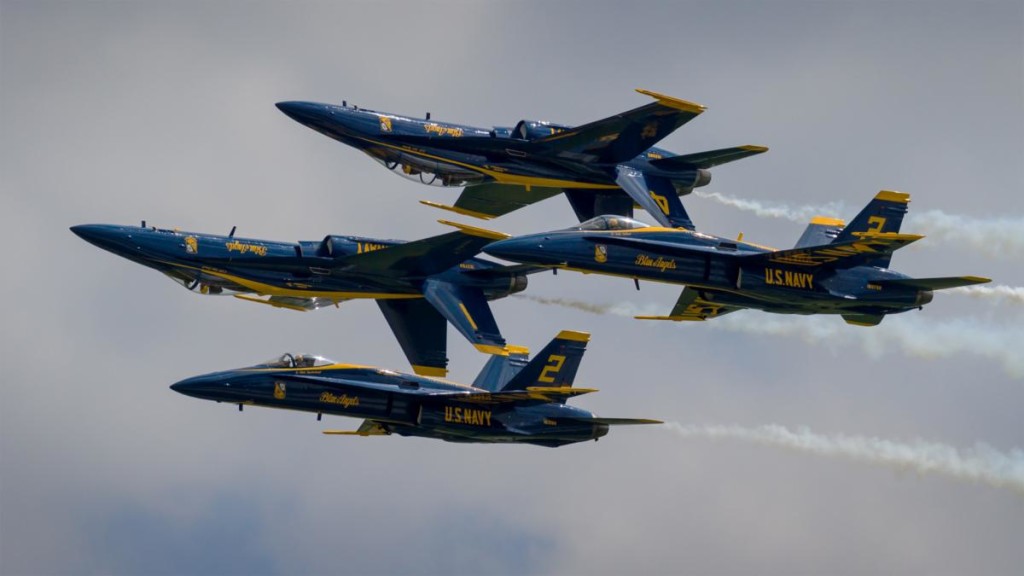 Everyone will be sporting their "Green" as we celebrate St. Patrick's Day with the traditional meal of corned beef cabbage, red potatoes, carrots and dessert at 5:30 p.m. in the café. From 7 – 9 p.m. everyone can dance to the music of Dennis and Friends playing from the portico stage and making use of the dance floor.  The bar will be offering drink specials as well as "Green Beer" to quench your thirst!
As the season comes to a close we have planned the Farewell  Luau for Saturday, March 19that 5:30 p.m. in the Café and Portico area. This is the time for us to get together as a Rio Bend family. "Good food is always sweeter with good friends". And it is FREE to all Rio Bend Residents. The bar will be open and Dennis and Friends will be playing their last gig for the season. Come on out for a evening of laughter and fun!
Hot off the griddle!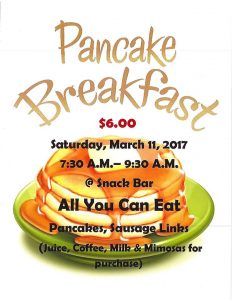 Delicious pancakes are hot off the griddle at Lakeview Golf Course Snack Bar on Saturday, March 11th. For only $6.00 you will get these breakfast favorites with scrambled eggs and two sausage links. Milk and orange juice will be on sale. Sit out on the patio and enjoy the warm sun, while planning your day with friends.
Easter Potluck Dinner
 Easter Sunday comes early this year and will be celebrated with a potluck dinner in the Café. The Resort will provide ham, and drinks will be on sale. Please sign up in the Activity Center so we will know what delicious foods and desserts will be served.
Book Your Reservation 
Make your plans to visit with us this 2017-2018 season and enjoy all of the planned activities, events and golf.   BOOK NOW! Choose your favorite RV site and lock-in this year's prices. Plan your stay for a week, a month or plan to use our SPECIAL of "Pay for Three Months and the Fourth Month is FREE! Join in the Fun at Rio Bend
Make Your Reservation Today!