Rio Bend Residents, Guests, and Friends –
We are proud to call Rio Bend RV and golf Resort home, where memories are made and friendships flourish. Discover for yourself what makes our resort so special!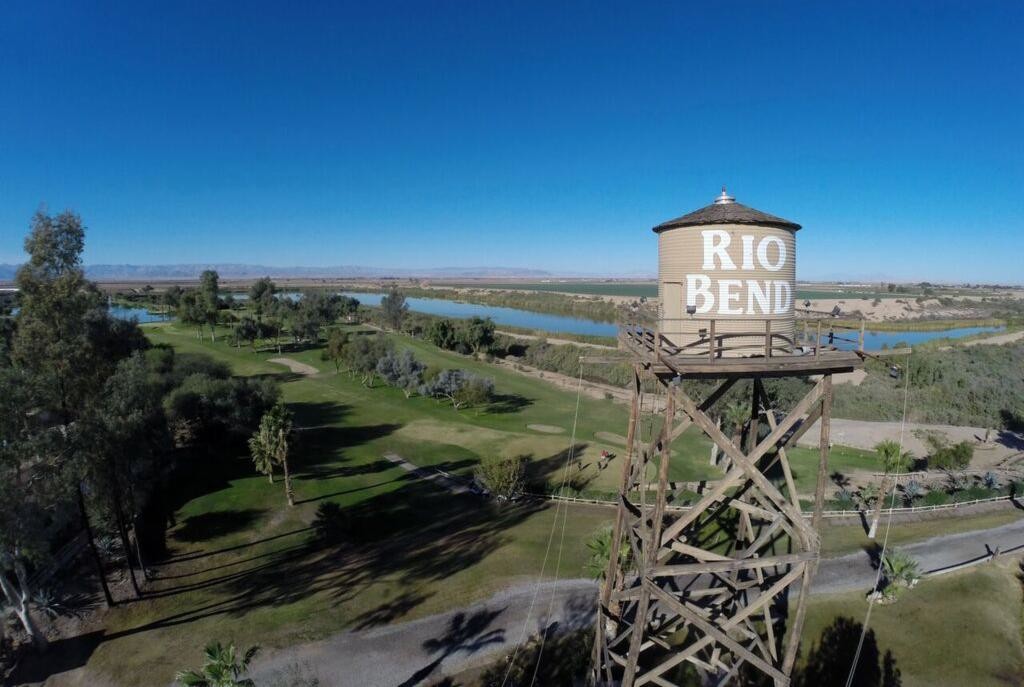 You will not find a more beautiful place than Rio Bend RV and Golf Resort to enjoy your winter vacation or retirement home. Nothing compares to the breathtaking view of the sunrise and sunset in the Imperial Valley desert. Rio Bend's tranquil, country atmosphere is also filled with many daily social and physical activities for you to enjoy. A world away from the busy city life!
 2015-2016 Rio Bend Baseball team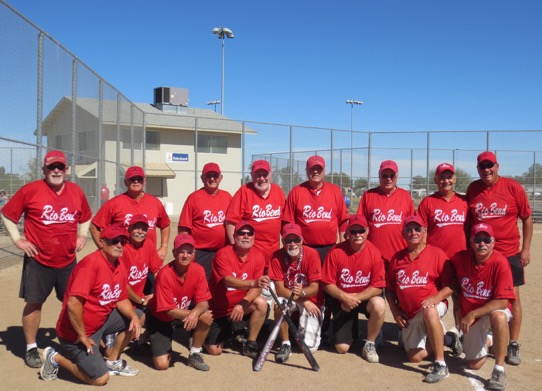 Congratulations! We are so proud of the Rio Bend Baseball Team. The team consists of 16 players, coached by Brian Fisher and managed by Ed Rabb. This competitive team placed second for overall season with 10 wins against Desert Trails and Sunbeam RV! Great job everyone.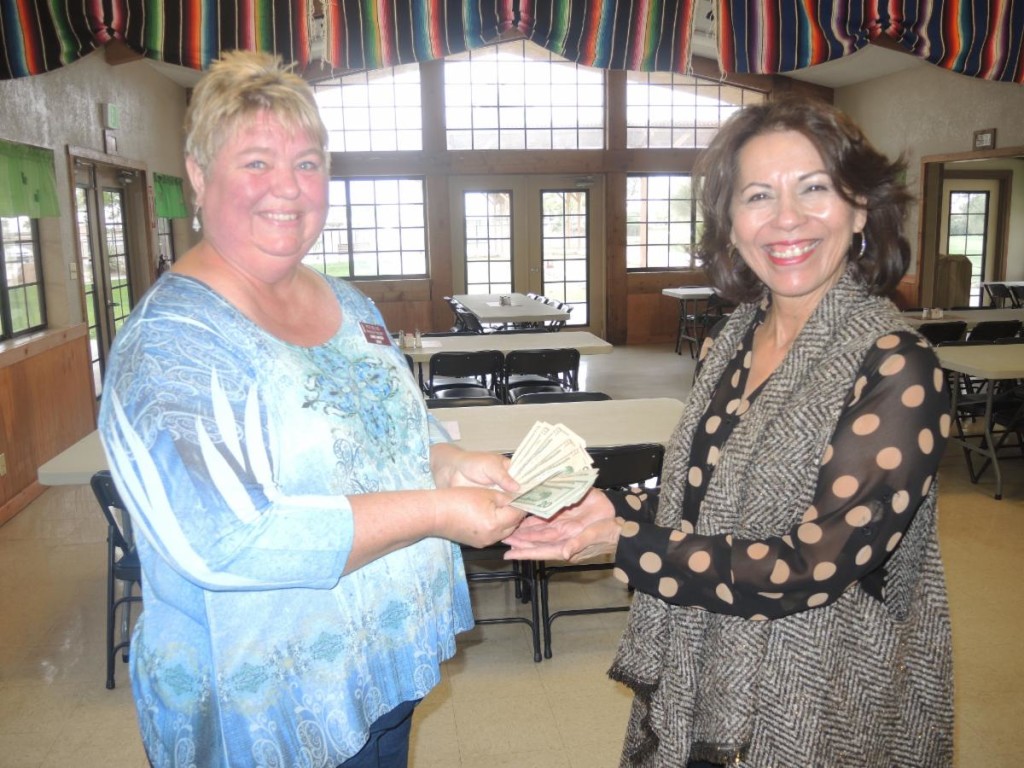 Each year we have a "Dance for Cancer" on Pub Night to raise money for the Cancer Center of the Desert. We do this by purchasing and decorating white bags in memory of loved ones lost to cancer and to those who are cancer survivors. The Cancer Center utilizes these funds to provide cancer patients with  education, emotional and mental support and access to financial support. Activities director, Sandi presents a check in the amount of $285 to CEO, Diana Peacher.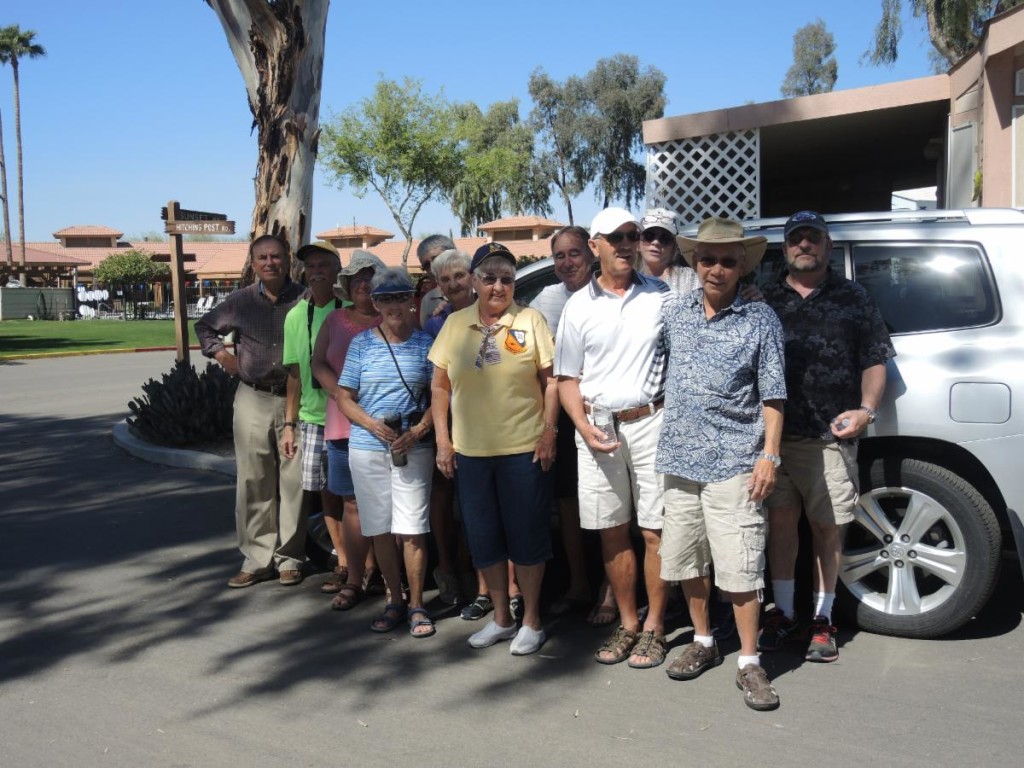 For over 20 years Mary and Harriet have donated time to escort carloads of Rio Bend residents to NAF El Centro. In total they have taken 480 guests to see the Blue Angel navy Flight Team.
These two outstanding sisters put forth every effort to make certain residents and guests of Rio Bend have an enjoyable stay. They do it all with a big smile on their face. Thank you Mary and Harriet.
---
Have you seen the beautiful new video of Rio Bend RV and Golf Resort on our new website? Go to our Facebook page, like and share the new video with your Facebook friends and you will receive a coupon to receive a drink for a penny on your next visit to Rio Bend!
---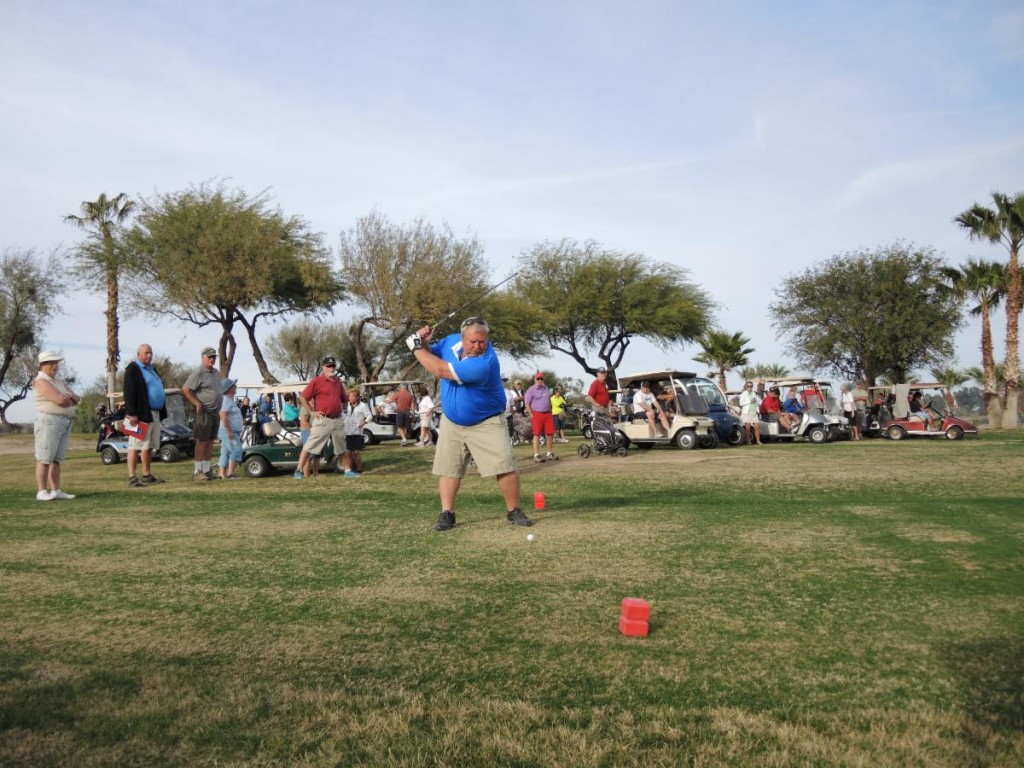 Join the Lakeview Golf Club Today! Your $35 membership benefits include:  SCGA/USGA Handicap Index 10% off Lakeview Golf Course green fees and memberships and much more.
Interested in League play? Get your friends/coworkers together to form a league. Receive additional discounts and dedicated weekly tee times just for your group. Contact the pro shop at 760-352-6638
As the 2015-2016 season comes to an end we hope you have all enjoyed spending it at Rio Bend as much as Tom and I and our staff have enjoyed having you here. We will all be working over the summer on more changes and improvements to make it even more enjoyable on your return. Have a safe trip back to your homes and a wonderful summer. See you all next season.